Free UK delivery on all orders

Free ring sizer with all orders
We don't really do 'deadlines'. It's Christmas and it's been a funny old year, so we're working as hard as we can to get those Sheffield Steel gifts under as many trees as possible.
Ollie is working on a spaces basis, which means that we'll stop taking orders for Steel & Titanium rings for Christmas delivery when he can't possibly make anymore. If you're shopping for Damascus, it's already too late - but worry not, you can still buy them a Steel Gift Card so they can enjoy the experience of choosing their own in the new year.
For more information on our Christmas delivery dates, click here.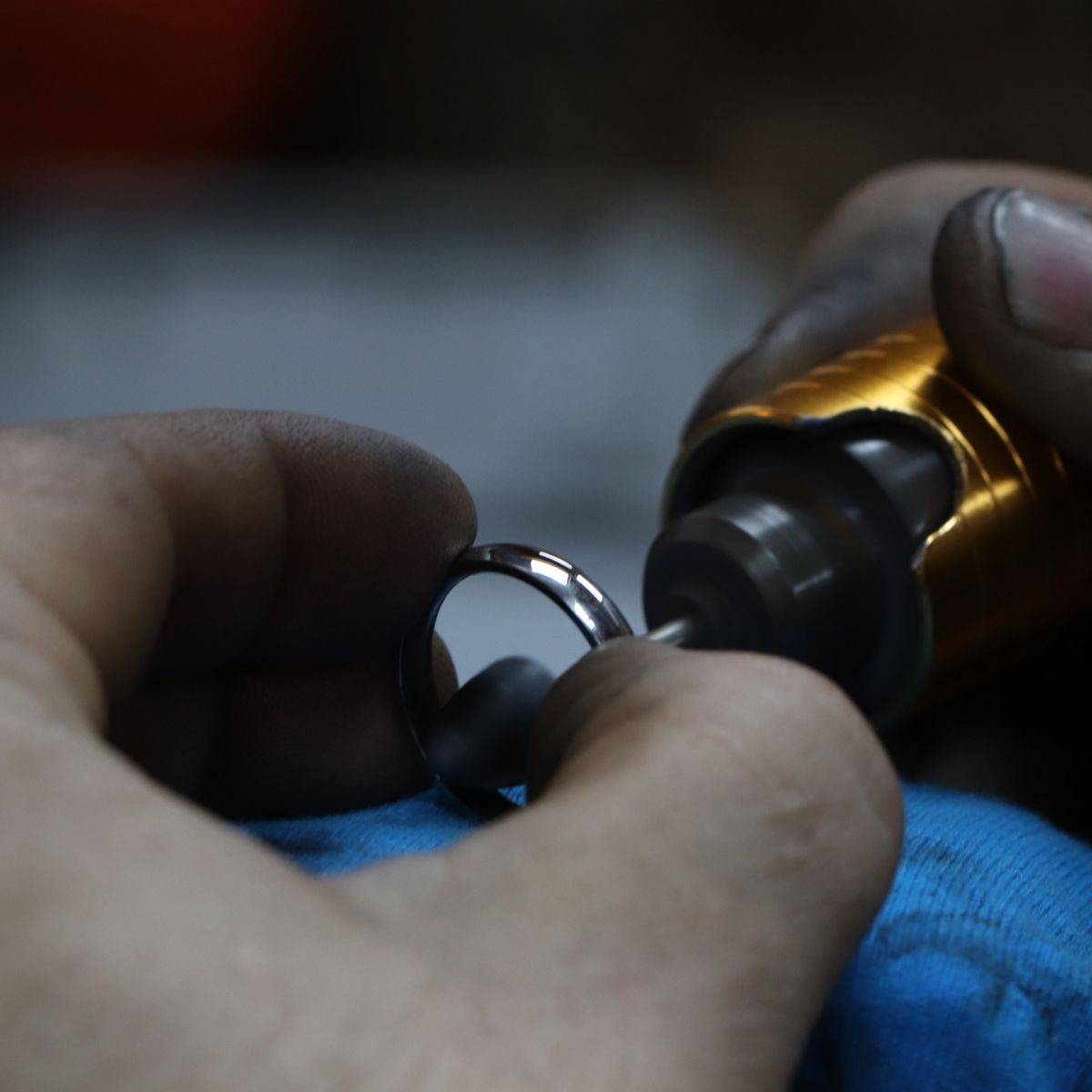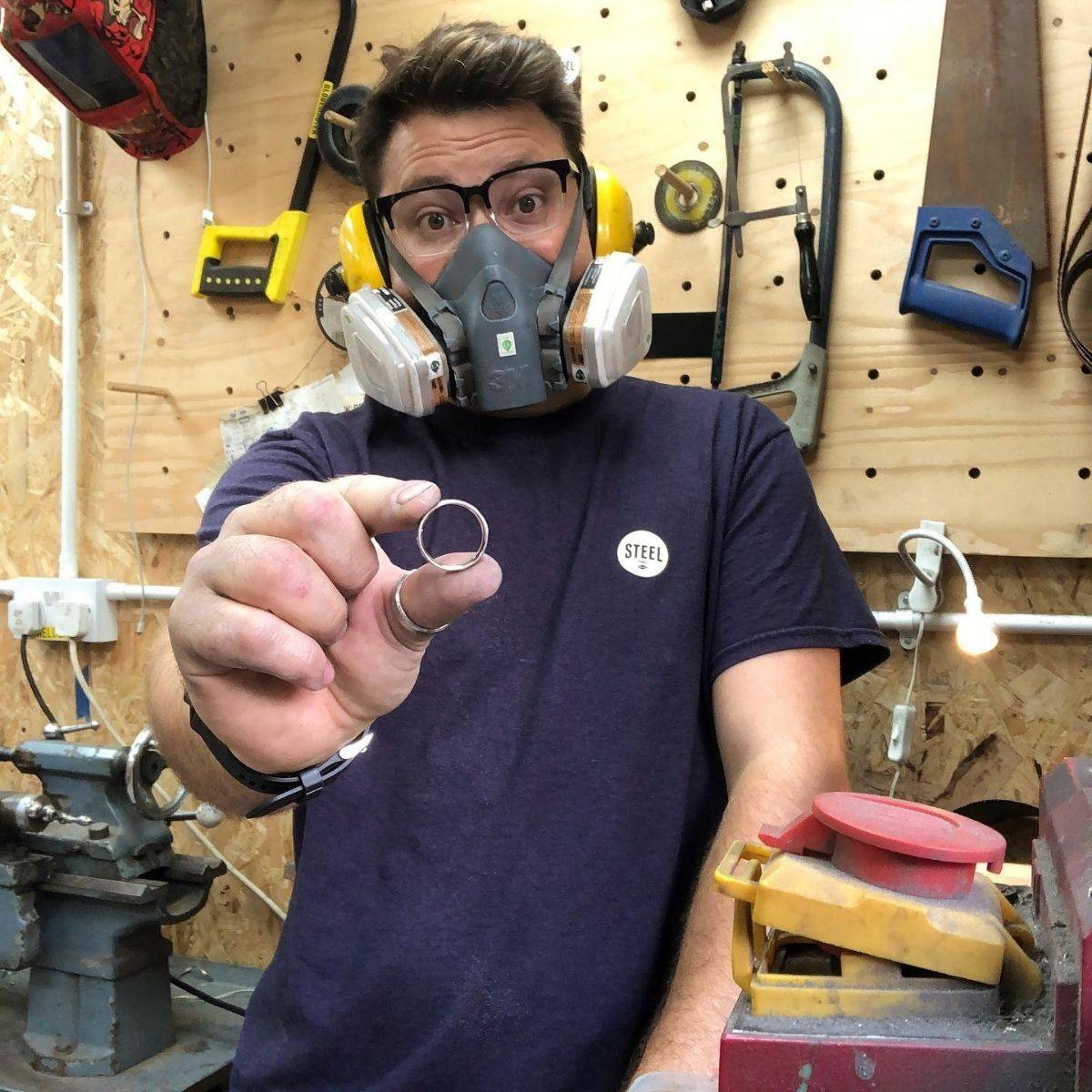 Ollie is a furniture maker by trade, but five years ago, he supported his wife in her jewellery business by turning his hand to making two emergency steel wedding rings. The rest was history.
Since then Ollie has been designing and making in his workshop, only recently taking the plunge to set up Sheffield Steel Rings with his wife Jessica Flinn.
Every Sheffield Steel Ring has been designed by Ollie and is handcrafted in our Sheffield workshop in S6.
Choose from over 50 designs, including sleek and polished, hammered effect, gold inlay and of course, patterned Damascus.
Personalise your ring with a unique engraving. Add a fingerprint, a special date and lots more...
SHEFFIELD STEEL TO YOUR INBOX
Sign up to our newsletter to be the first to hear about new products, exclusive discounts and updates from Ollie.