GIVE THE GIFT OF STEEL THIS CHRISTMAS
Christmas is just around the corner. If you want to get your favourite Sheffielder, Yorkshireman or indeed Yorkshirelass something special for Christmas... we'll you've come to the right place.
LET THEM DECIDE WITH OUR NEW STEEL GIFT CARD
If you know they'd love a Sheffield Steel Ring, give the gift a Sheffield Steel Rings experience and let them choose their own. Not only will they have the chance to select their own cufflinks or ring, they'll receive:
A steel gift card engraved with their name and unique code

Ring sizer

Laser engraved Sheffield Steel Rings mug

Mini product guide

Gift card guide
Our new Gift Card is perfect for anyone who loves Yorkshire, loves Sheffield, love steel or is planning to get married next year.
Prices range from £95-£350.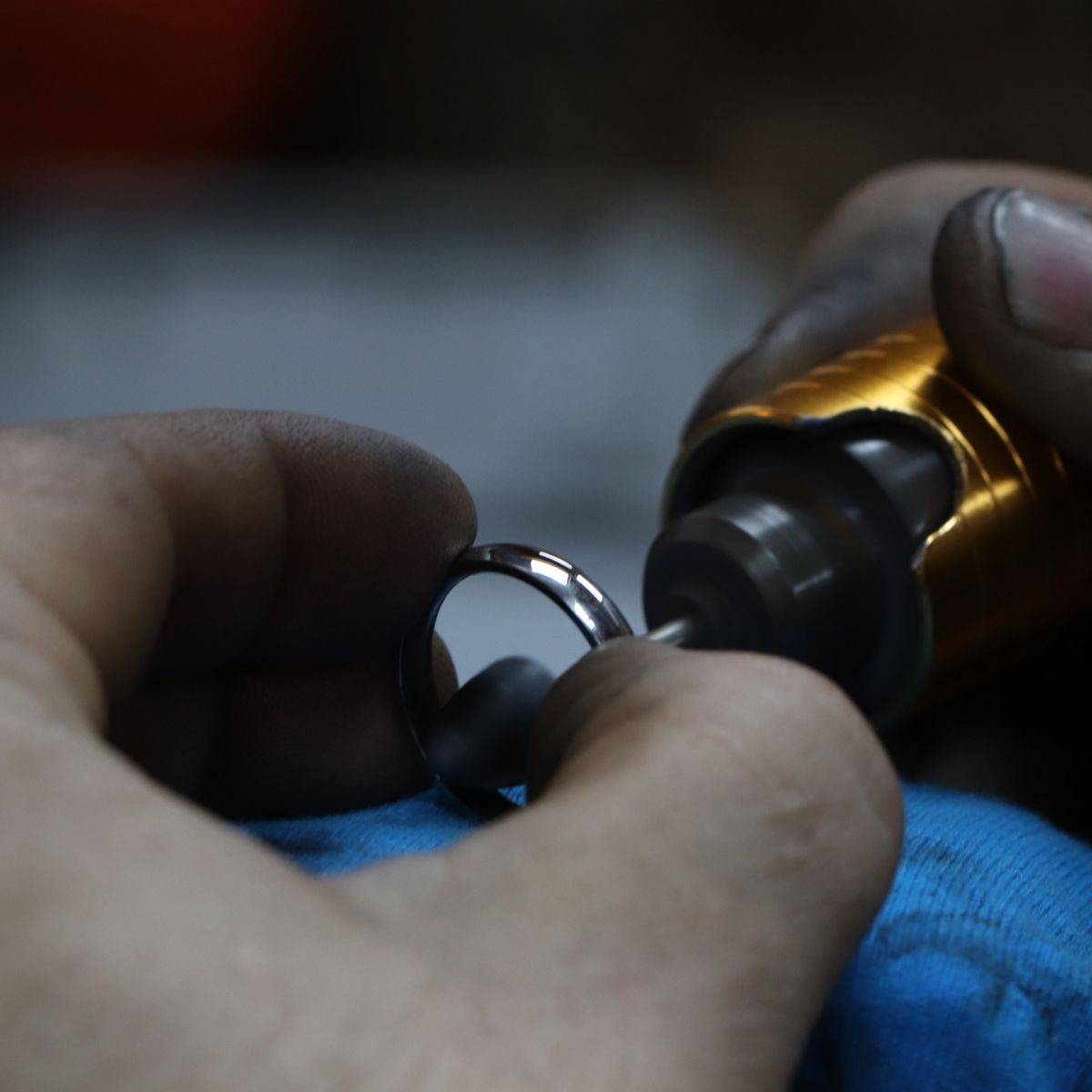 Our typical production times are 4-6 weeks. BUT, it's Christmas and it's been a funny old year, so we're throwing the usual rules out of the window to make sure you get that special steel gift under the tree.
Production happens in Ollie's home workshop, which means he can keep making rings until. he can't make anymore. He'll be working on a spaces basis. In short this means that if you order early, you're guaranteed a slot. Order lade and you could miss out!
Want to order cufflinks? These can be ordered right up until midnight in 21st December. But of course, the sooner you order - the better!